Container transportation
Today container transportation is one of the most economical types of cargo transportation in international traffic. Containerized cargo transportation is a priority direction of freight forwarding activity of BTLC State Enterprise and has a number of advantages in comparison with other cargo transportation options:
• cargo transportation by containers has a lower cost in comparison with other options of cargo transportation;
• the cost of container transportation is lower due to the lack of the need to overload cargo during transportation by several modes of transport (multimodal transportation);
• container transportation has a high level of security;
• delivery of containers can be carried out from the sender's door to the recipient's door («door-to-door» container delivery);
• сargo transportation by containers is the most applicable for international cargo transportation, cargo transportation over long distances.
BTLC State Enterprise organizes the following international container transportation:
Containers are delivered by BTLC State Enterprise to the consignee's warehouse using the latest, unique for Belarus container lift trucks (side lifters), as well as standard platforms. Learn more about containers delivering by tracks.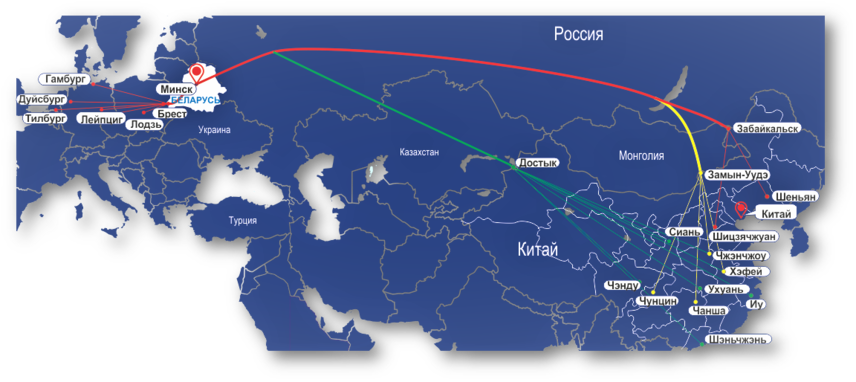 • «VIKING» Lithuania - Belarus - Ukraine - Moldova - Romania (land route); Lithuania - Belarus - Ukraine (via the port of Odessa / Ilyichevsk and further by sea) - Georgia (port of Poti / Batumi - Tbilisi-junction / Garbani ekp.) - Bulgaria (port of Varna) - Turkey (ports of Turkey).
• «ZUBR» Estonia - Latvia - Belarus - Ukraine - Moldova.
• «Mongolian vector» Brest (Belarus) - Osinovka (Belarus) / Krasnoe (Russia) - Naushki (Russia) / Sükhbaatar (Mongolia) - Ulan Bator (Mongolia).
BTLC State Enterprise is the operator of container trains in the Republic of Belarus. The advantages of container transportation by express trains are preferential tariffs for transportation, prompt customs clearance, scheduled traffic, information support, and cargo safety.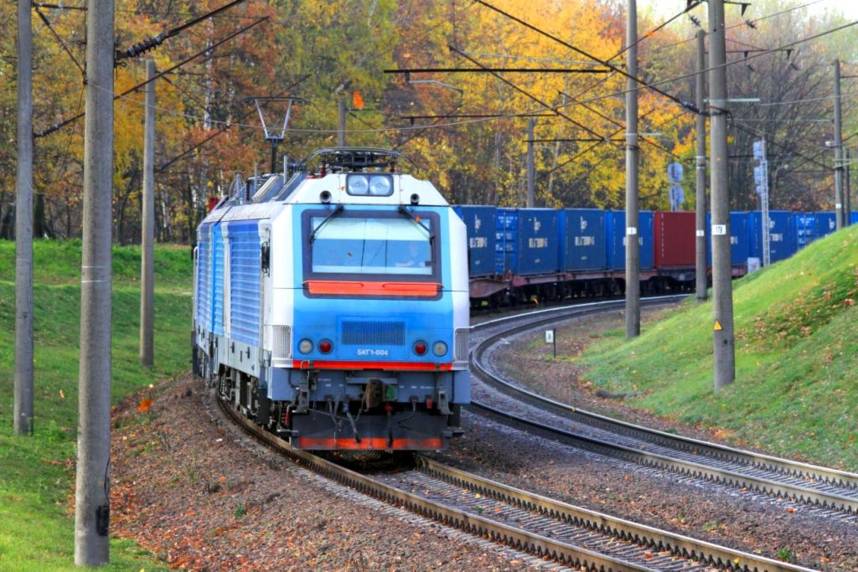 In case of additional questions, please contact the specialists by phone:
(+375 17) 225 35 04; (+375 17) 225 30 30